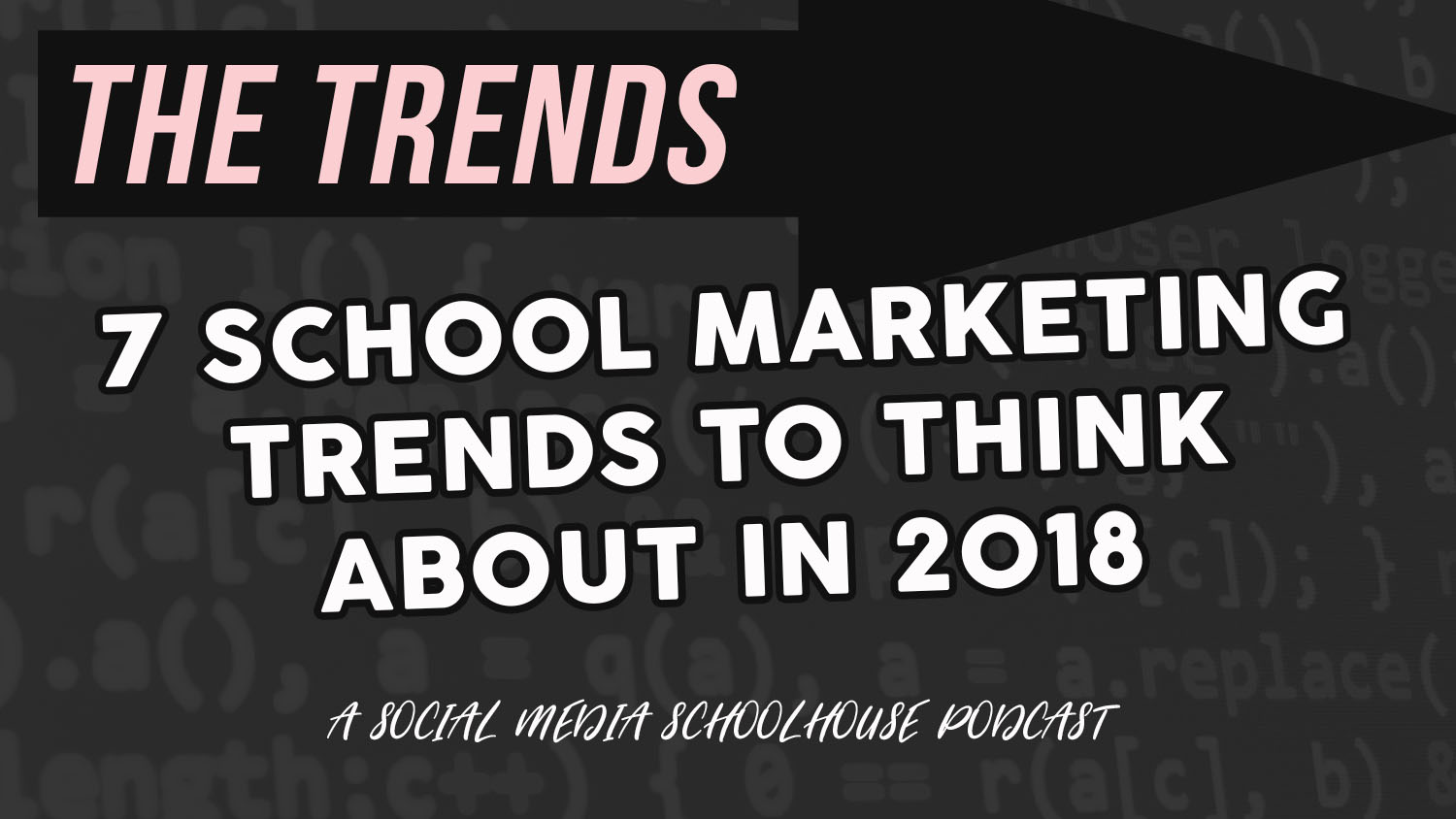 Today's episode of the Social Media Schoolhouse Podcast focuses school marketing trend's I see coming down the pipeline for 2018. I will discuss my thoughts on where I think marketing is heading and what trends school districts should start exploring.
By the end of this episode I hope districts will at least start an internal conversation with their district leadership about the future of marketing and where investment dollars should be allocated in the future.
Podcast:
Microinfluencers (0:53)
Streaming Video (1:56)
User-Generated Content (3:27)
Schools as a Brand (4:41)
Voice Search (5:58)
Chatbots (7:47)
Content Distribution Strategy (9:01)
What are your thoughts on trends for School Marketing?